Nieuw: Genio Pro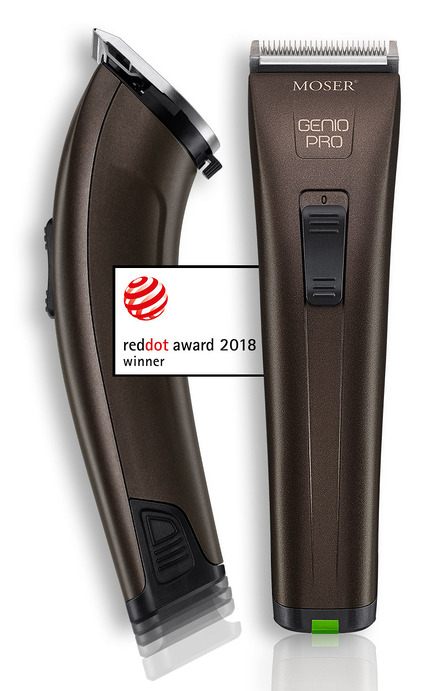 Nieuw! Moser Genio Pro – unlimited cordless operation!

Met de Moser Genio Pro legt Wahl de lat op het gebied van professionele tondeuses hoger. Naast de praktische eigenschappen en de uitstekende knipprestaties, is het professionele gereedschap opwindend met een innovatief accu omruilsysteem, dat voor het eerst een onbeperkte snoerloze werking mogelijk maakt.
Dit wordt mogelijk gemaakt door de geavanceerde lithium-ion accutechnologie en een tweede accu die standaard wordt meegeleverd. Dankzij een innovatief snelwisselsysteem kunnen de accu's in een mum van tijd worden vervangen (slechts drie seconden). Indien nodig, of als het apparaat wordt blootgesteld aan bovengemiddeld gebruik in de salon, zorgt een optioneel verkrijgbare XXL-accu voor een extra gebruikstijd van maximaal drie uur - en de vervangende accu's zijn na 50 minuten opladen weer klaar voor gebruik station.

Bovendien legt de nieuwe Moser Genio Pro een grote nadruk op prestaties: de innovatieve technologie voor motortoerentalregeling zorgt voor een krachtig en constant vermogensniveau en een constante snelheid, ongeacht het haartype of de levensduur van de accu. Bovendien biedt het professionele apparaat met zijn aerodynamische ontwerp, eersteklas kwaliteit, totale betrouwbaarheid en een zeer nauwkeurig snijmes. Alles wat het hart van een kapper wenst. Bij de levering zijn verschillende opzetkammen inbegrepen, evenals oplaadstandaard, olie, reinigingsborstel en netsnoer.