New Bob Style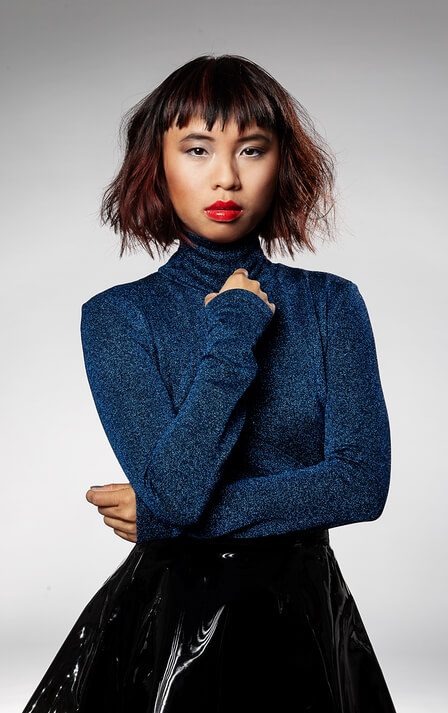 State of the Art -
New Trend-Collection of Moser

Met de vernieuwde Bob Style Collection presenteert MOSER een moderne interpretatie van een absolute klassieker: de bob. Een blijvende aanwezigheid, er verschijnen dagelijks nieuwe variaties op de bob op de wereldwijde catwalks. Wat de look iets bepaalds geeft, is de precisie van het knipwerk. De nieuwe bobstijl tilt de coupe naar een geheel nieuw technisch niveau, waar state-of-the-art superlatieve hairstyling ontmoet. Zachte texturen komen samen in een nieuwe combinatie van opvallende punten en zachte haarbewegingen die het kapsel een vleugje Haute Couture geven. Moser creëerde de prachtige collectie in samenwerking met Label.M en zijn art director Daniele Pulia.


Vier exclusieve produkten waren cruciaal bij het creëren van de nieuwe trendlijn: de innovatieve Moser ChromStyle Pro-tondeuse, Moser T-CUT en ChroMini Pro precisie- en contourtrimmer en de Moser Ventus professionele föhn. Deze tools van topkwaliteit zijn efficiënter en nauwkeuriger dan ooit. Uitgerust met het professionele snijmes Magic Blade, biedt de ChromStyle Pro perfecte knipprestaties, Dankzij de geïntegreerde aanpassing van de kniplengte (0,7 mm tot 3 mm), kunnen precies knipwerk en zacht gedefinieerde overgangen gemakkelijk worden gecreëerd in alle haarlengtes. Nauwkeurige kniplijnen en keurig detailwerk worden bereikt met de T-CUT uitgerust met extra breed T-mes en de Moser ChroMini Pro contourtrimmer, die dankzij het compacte, ergonomische ontwerp licht werk maakt van moeilijke hoeken. Met een compacte vorm en een vermogen van 2000 watt levert de Moser Ventus een betrouwbare, supersnelle föhn-styling. Vanwege de uitstekende prestatieniveaus en eersteklas kwaliteit van Moser-tools, beschouwen internationale topstylisten ze als must-haves in elke professionele kit.