Magic Blade
Vervangend snijmes voor type 1590/1591 *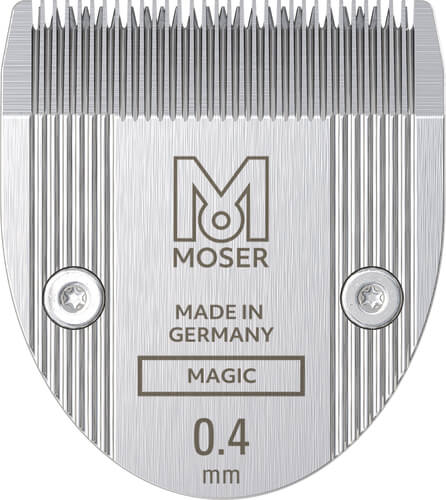 | | |
| --- | --- |
| Artikelnummer | 1590-7001 |
| EAN code | 4015110035114 |
| Type | Professional stainless steel blade set STAR BLADE |
| Blade set | STAR BLADE |
| Top blade width | 32 mm |
| Snijlengte | 0.4 mm |
EASY:
Nauwkeurige lijnen, contouren en design voor gewaagde kapsels en gedetailleerde baarden.

INDIVIDUAL:
Enkele of dubbele lijnen voor het scheren van baarden of haren.

STAR BLADE:
Roestvrijstalen snijmes. Krachtig knippen dankzij de uiterst precieze slijptechnologie "Made in Germany".


* U vindt het 4-cijferige typenummer op de achterkant van uw apparaat.
Technical data
| | |
| --- | --- |
| Artikelnummer | 1590-7001 |
| EAN code | 4015110035114 |
| Type | Professional stainless steel blade set STAR BLADE |
| Blade set | STAR BLADE |
| Top blade width | 32 mm |
| Snijlengte | 0.4 mm |